Psychology is a subject that focuses on human behaviour and mental processes. A big part of the course is looking at theories to explain certain aspects of human behaviour and assessing the differences across cultures, genders and approaches. The evaluation of ideas through hypotheses and research evidence is a key aspect of Psychology.
Why study Psychology?
Students will study Psychology if they want to develop a career that requires an understanding of others' behaviour.
This qualification will also certainly help towards a career in the Police, becoming a Paramedic, Nurse, Veterinary Nurse or anything that requires empathy and understanding.
To study at Cowley Sixth Form College, you must have achieved a minimum of five GCSEs or equivalent, graded 9 – 4, across four separate subjects, including GCSE Mathematics and English Language.
In addition, a positive College interview is required.
Three two-hour papers (96 marks and weighted at 33.3% each) that include multiple choice, short answer and extended writing.
The majority of our students go on to study courses such as Law, Geography, English Literature, Primary Teaching, Advanced Psychology and Psychology.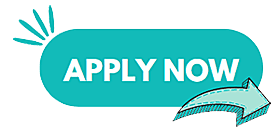 Psychology is a really interesting subject. It is fascinating to learn about how the brain functions in terms of how it reacts to the environment.
The topics I have most enjoyed have been deviation from normal mental state and the role of parents in child development.
The teachers offer great support and advice and make lessons enjoyable.
Psychology student

Students enjoying a Psychology Revision Booster Workshop at the Trafford Centre (Odeon Cinema)